It is more out of imagination if the Kumanoto Prefecture without Kumamon, compared with a sushi restaurant without tunaand green mustard. ——《ラオスにいったい何があるというんですか》by Murakami Haruki
Young Bird Plan, an international competition platform, it has been five years since its establishment. This time, Young Bird Plan launches its own competition globally, and thousands of creative minds will have the unique opportunity to create the mascot image of Young Bird Plan.
Mascot's Mission:He/She is a cultural brand medium, expressing directly and simply the brand spirit. With the mission of promoting brand concept and creating every opportunity for global designer, he/she will push the connection among design and other fields in order to inspiring deep thoughts on design value. Meanwhile, he/she will emotionally establish relationship between the brand and its audience and also lead the fashion trend.
He/she will represent and speak for Young Bird Plan.
INTRODUCTION:
Young Bird is not about YOUNG!
Actually, Young Bird does not means young designers. It is an expression of brand culture. Just imagine, a young bird may be an original city, an undeveloped field but with infinite potential, a new industry once ignored but now generates huge efficiency, a progressing technology under dispute and of course it may also be an ambitious young designer and even an unbuilt project but can inspire people a lot. So Young Bird means the future.
Young Bird Plan is GROWING!
Over the past five years, Young Bird Plan launched 12 international design competitions cooperated with local governments, well-known developers and international brands. By the end of 2018, the platform attracts global participants from 879 universities and 3388 institutes in 217 cities of 54 countries.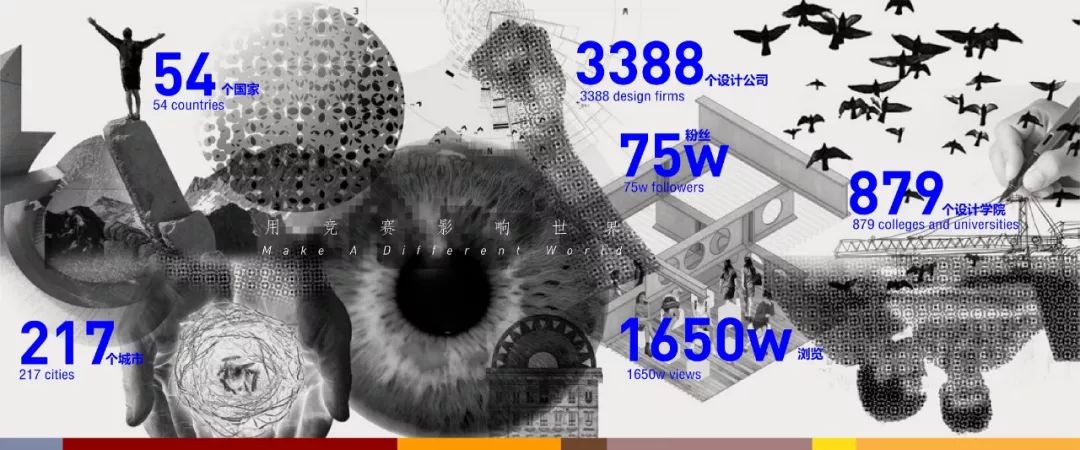 What is Young Bird Plan mascot like? It will depend on you!
BRIEF:
Based on the spirit of Young Bird Plan, 3D personage image design and graphic application creation shall be designed with bird elements. Character image is resilient and extensible without limitation of gender;
About mascot design, including:
a.    No limitation on creation categories and skills, including but not limit to graphic image, illustration, cartoon, 3Dmax, etc.
b.    The entrant shall complete 3D mascot archetypal image three-view drawing, including front, side, back.
c.     Captions are needed to match with work, including basic information of image name, gender, etc., design concept or design description, enclosed with story narration which is related to your experience of attending competition or story that happens in your work or study or design career, 100-300 words.
Graphic application creation includes:
a.    Apply mascot to a piece of traditional Chinese festival theme greeting card;
b.    Mascot image package design;
c.     Mascot image badge design;
The entrant shall offer the original drawing files in 300 dpi for print production.
TIMELINE:
2019.03.28        Call for entries
2019.05.15        Registration deadline
2019.05.30        Submission deadline
2019.06.06         Releaseof shortlisted winners
2019.06.13        Release of Top 30 & Voting by Field Representative (privately)
2019.06.20        Release of Top 10 & Voting by Entrants of Past Competitions and Mentor Representative (privately)
2019.06.27        Release of Top 3 & Open to crowd funding
2019.07.15        Release of the Champion
The schedule is only for reference, the actual release prevails when the specific time is involved.
REGISTRATION:
Please register by logging into our website: www.youngbirdplan.com.cn.
For the latest information about this competition, please follow our official WeChat account: youngbirdplan-cn or our official Weibo account: @YoungBirdPlan;
You can directly contact the competition team by add YoungBirdPlan as one of your Wechat friends. We will remain at your service here for any further questions you may have.
AWARDS:
First Prize
1 winner; 30,000 RMB (pre-tax); patent manufactured product; Certificate of Honor.
Top 3
2 winners; 6,000 RMB each (pre-tax); patent manufactured product; Certificate of Honor.
Top 10
7 winners; 1,000 RMB each (pre-tax);Certificate of Top 10 Honor; patent manufactured product.
Top 30
20 winners; Certificate of Top 30 Honor.
Shortlist
Several winners; Certificate of Shortlist Honor.
Other entries: Entry Certificate
Top 10 will have the opportunity to be a contract-signed artist of Young Bird Gallery affiliated to YoungBird Brand.